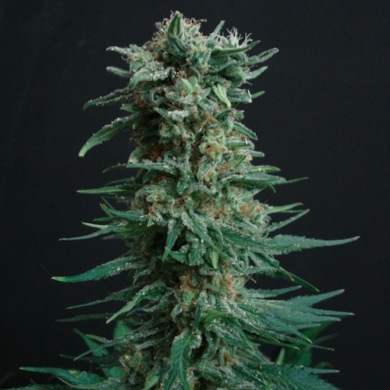 Genotype: Amnesia x Super Silver Haze
Phenotype: 60% Sativa / 40% Indica
Flowering: 60 – 90 days
Production: indoors – 500-600 gr / m2, outdoors: 750-950 gr / plant
Height: 100-300 cm
THC: 24%
CBD: 5%
After Haze varieties arrived in Holland, they become very popular due to its incredible Sativa strength and high content of THC in flowers. Haze genetics were often experimented with, which resulted in creating crazy hybrids and, as a rule, very killer-like in effect. One of these, Amnesia Haze – winner of the High Life Cup 2011 – is extreme Sativa strain with characteristic lemon flavor and a sweet-sour taste. Amnesia Haze gives a powerful psychedelic effect, quickly indulging the smoker in a rainbow wave of happiness, creativity and transcendental ecstasy. Variety is easy to grow outdoors, but it will require a hot climate and elementary care – feeding, regular watering and protection from adverse weather conditions in the event of such. As the name suggests, large portions of Amnesia Haze are able to immerse the consciousness in the state of full oblivion.