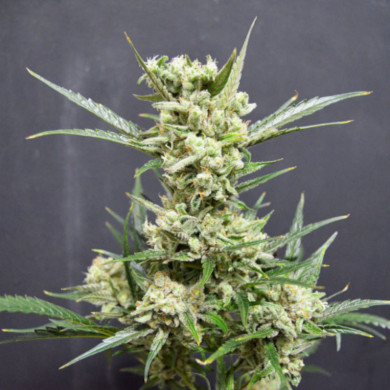 Genetics: Original Haze x Ruderalis Haze
Phenotype: 30% Sativa / 60% Indica / 10% Ruderalis
Flowering: 45 – 55 days
Production: indoors – 350-650 gr / m2, outdoors: 150-200 gr / plant
Height: 90-100 cm
THC: 20-21%
One of the oldest families of psychoactive cannabis varieties bred in Holland at the dawn of the era of the national drug policy easing. Amsterdam Seeds managed to get closer to the original Haze genetics, reinventing the original strain through a series of selective breeding. Using Ruderalis genetics, we created an autoflowering variety, known today as the Haze Auto. This strain has turned out to be surprisingly fast-growing and early flowering. Usually the flowering starts in the fourth-fifth week of the vegetative phase, and lasts for eight weeks. Then you can harvest the plant – usually a small dense buds covered with a whitish haze of trichomes full of THC. Plants reach one meter in height, which is quite tall for an autoflower. Haze Auto is perfect for outdoor growing in the northern climate as it is ready long before the onset of a colder weather.