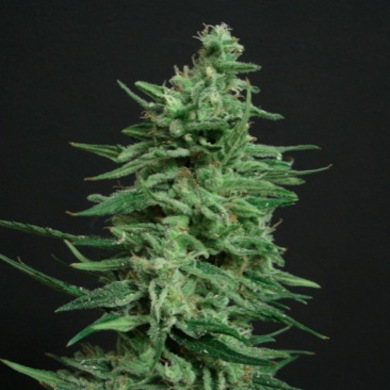 Genotype: Skunk х Amnesia Haze
Phenotype: 60% Sativa / 40% Indica
Flowering: 65 – 90 days
Production: indoors – 500-600 gr / m2, outdoors: 800-900 gr / plant
Height: 150-250 cm
THC: 23%
CBD: 2,5%
One of the strongest fast-flowering sativa varieties, Amnesia Lemon – is a prized cannabis strain with the typical high-yield and subtle sour-citrus aroma and taste. Amnesia Lemon vegetative phase can be artificially reduced: the plant can be transitioned into flowering stage just after a few weeks of vegetation. And as the flowering period can take up to nine weeks, this technique will be all the more appropriate. Outdoors Amnesia Lemon is maturing quickly – by the end of September with a plentiful crop up to 800 grams of powerful buds per plant. THC extremely high and reaches 24%. The effect is simple, typical to Amnesia strains: very cerebral in the beginning, turning into a sleepy, almost narcotic stone. Just due to the latter, Amnesia is often used as an analgesic medical marijuana. It is often prescribed to patients who have suffered a painful procedure, especially performed on the eyes, internal organs and even on the brain.