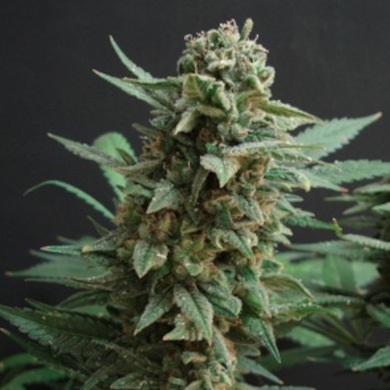 Genotype: Afghani Indica #1 x Brazilian Sativa
Phenotype: 55% Sativa / 45% Indica
Flowering: 60 – 70 days
Production: indoors – 300-400 gr / m2, outdoors: 400-550 gr / plant
Height: 90-150 cm
THC: 23%
This strain is one of the most powerful and prolific cannabis varieties that exist today. Northern Lights is fast, but late flowering and medium high Christmas-tree type plant. When grown outside Northern Lights can become quite large, so that by the end of the cycle they should have been called small trees rather than plants or, especially, "grass". Northern Lights blooms more than 65 days – however, it also can be minimized by switching the plant to 12/12 lighting cycle from the very beginning of vegetation. Whenever time you pick to encourage it to flower – it will be covered with resinous and sticky buds from the top to the roots by the harvest time.