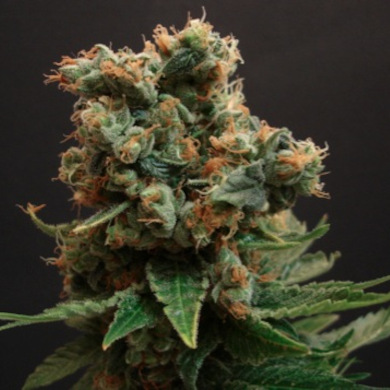 Genotype: Super Skunk x Afghani Skunk
Phenotype: 50% Sativa / 50% Indica
Flowering: 65 – 80 days
Production: indoors – 500 gr / m2, outdoors: 500-600 gr / plant
Height: 100-150 cm
THC: 24%
Skunk – is one of the most famous families of psychoactive cannabis. Amsterdam Skunk – is a hybrid of the Super Skunk and Afghani Skunk. The result is a combination of Dutch classic: crushing and relaxing effect of "I will not get up from this couch for the rest of my life" and overwhelming feeling of joy, euphoria, and positivity. Skunk Amsterdam, as well as all the other "Skunks", possesses a very strong aroma, so that the indoor plants are in a serious need of ventilation and other measures of odor elimination. Strain is highly resistant to moisture and pests, easy to grow and undemanding. Flowering cycle is quite long, and needs a lot of patience. However, the result of up to half a kilo of selected Amsterdam buds is worth to wait for. Variety is very well suited for northern European climate.