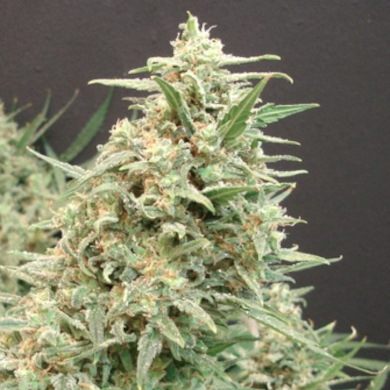 Genotype: Cinderella 88 x Jack Herer
Phenotype: 50% Sativa / 50% Indica
Flowering: 55 – 80 days
Production: indoors – 250-400 gr / m2, outdoors: 500-600 gr / plant
Height: 100-120 cm
THC: 24%
CBD: 2%
This variety was named after Snow White's for a purpose. Closer to the harvest time, plants are covered with white crystals so densely that it seems like it sparkles in the sun, like the first snow! It wasn't easy for us to achieve that trait right away: Snow White Amsterdam ancestral tree has as many branches as this bushy plant itself. There's Haze, very strong Sativa Jack Herer, a rare sort of Cinderella 88, and so on: best cannabis genetics from around the world gathered in the "Snow White"! Despite such Sativa ancestry, SWA blooms very quickly. Every plant brings 500-600 grams of extraordinary buds. Even the male plants of this variety show effects no worse than some of the female flowers! Snow White is structurally similar to other "white" variety – White Widow, but will be ready a lot faster, by the end of September. Gives a deep stone effect with pine, almost hashish taste.